AIM Members and experts recognize the "one-two punch" of AIM Herbal Fiberblend and AIM BarleyLife as the foundation of a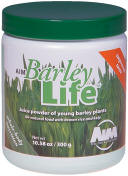 healthy nutritional regimen. AIM Herbal Fiberblend provides fiber and herbs that cleanse the colon of waste buildup, allowing the body to fully absorb the tremendous nutritional benefits of AIM BarleyLife. We call this combination our "dynamic duo." When you use the dynamic duo, you are on the way to discovering good health.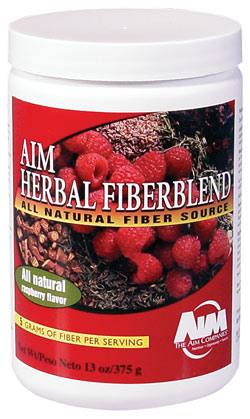 Detoxify with AIM Herbal Fiberblend
The digestive system is designed to detoxify harmful substances. However, when the body is overburdened with toxins, they may accumulate to harmful quantities.
One category of toxins is food additives. The U.S. Food and Drug Administration (FDA) has recognized at least 2,800 substances as food additives. These are used to make a food more attractive, satisfy taste buds, or increase the grocery shelf-life. According to some reports, we may consume yearly an average of 8 to 15 pounds of additives.
Even foods with no additives can cause toxins. When we eat carbohydrates that are too refined: bread, white flour, and so on, it is like eating glue or paste: they do not slide through the intestines, but instead slog through, sticking to the intestinal walls. Waste builds up in the colon and begins to decay, producing bacteria and toxins, which eventually seep through the bowel wall where blood capillaries pick them up and distribute them around the body. And when the digestive tract is filled with food residue, it is more difficult for it to absorb nutrients.
AIM Herbal Fiberblend supports the body's natural elimination process and helps prevent the day-to-day buildup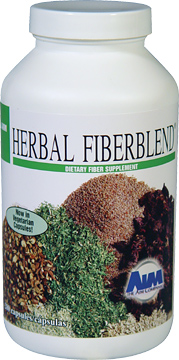 of toxins. The fiber "sweeps" the digestive tract clean and speeds up waste elimination time. It absorbs toxins and escorts them out of the body. The herbs facilitate detoxification.
Replenish with AIM BarleyLife
When the digestive tract is clean, it can absorb more nutrients more efficiently. Whole foods provide the body all the nutrients it needs at the cellular level. Barley grass has been found to be the most nutritious whole food and one of the richest sources of nutrients on earth. AIM BarleyLife is a green barley grass juice powder concentrate. It is a "fast food" delivery system for protein, vitamins, minerals, amino acids, including the eight essential ones, enzymes, and chlorophyll, the nutrients the body needs to operate at an optimal level. AIM BarleyLife is nutritionally superior and more powerful than other green barley juice powders. Its rich nutrients are more fresh, active, and alive.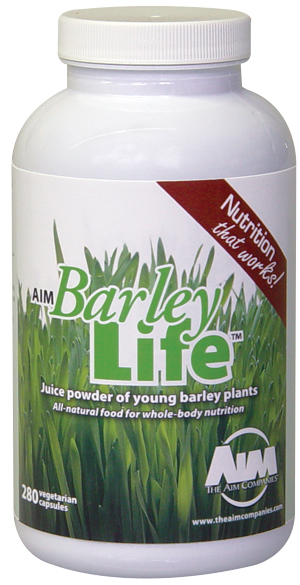 Health implications
The dynamic duo is easy detoxification and easy nutrition for good health.
This information has not been evaluated by the U.S. Food and Drug Administration.
These products are not intended to diagnose, treat, cure, or prevent any disease
Copyright AIM International, Inc. Used with permission.
A&L Houston
PHONE: 603-944-1456
Email:

Your Independent AIM Products Distributor
"AIM products are not intended to diagnose, cure, treat,
mitigate, or prevent a disease or illness. Results may vary per person"
This Web site including all coding is Copyright © 1998-2006 by A&L Houston All Rights Reserved